The 5 Must-Have Tech products on Aliexpress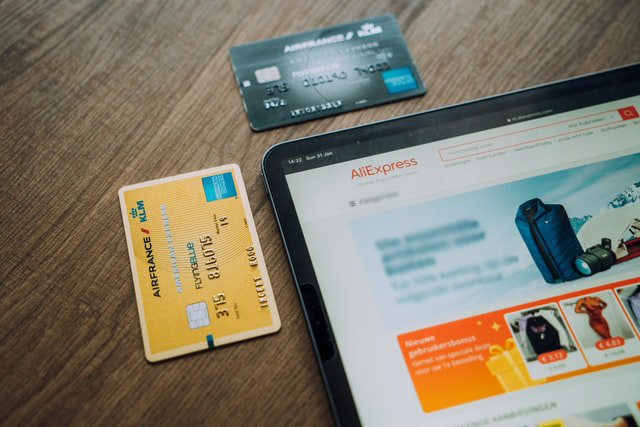 Are you looking for a technological breakthrough in your routine?
Nothing could be simpler than that!
Just go on Aliexpress and get exactly what you need at the best price you could get.
There's only one big problem: you could get lost among the multitude of products on this amazing website. And you don't want that. You're here because you want to make your life easy thanks to technology, you want simple things...and that's exactly why we selected the 5 must-have tech products for you!


Polaroid OneStep+
Let's start with a fun one.
We're so used to take selfies, post them on social media and clouds and then forget about them. Print your photos could be a great idea, and what's better than a modern, but nostalgic, Polaroid?
Just press one button to start thousands of chemical reactions that will create a unique and unpolished photo.
Polaroid OneStep+ comes with a built-in strobe flash and can be connected to its original App via Bluetooth. In this way you can create double exposure pics, play with light painting features and set the manual mode, giving you full control over your camera's aperture, shutter speed, flash intensity and photo ejection. And guess what? You can use the app as a remote control, to get perfect group photos!
Get it here.
Xiaomi Mi TV Stick
Smart Tv is not the future, it'is the present.
Netflix, Prime Video, Disney+...all the series and movies you're friends are watching, are right there! Maybe you don't have a smart tv or you are became so addicted to it that you want to bring it with you everywhere. Well, now you can.

Mi TV Stick lets you stream anywhere. It's literally a portable streaming media player and it's small enough to fit in your pocket.
Just plug the stick into your TV, connect it to WiFi and start streaming!
Download your favorite streaming and gaming apps on Google Play Store and just get entertained.

Pressing the mic button on the controller, you'll be able to control everything with Google Assistant.
Get it here.
Electric Toothbrush
A classic. In every commercial a cute smiling guy tell us to get an electric toothbrush. I guess it's time to follow his advice.

This Mornwell model deeply clean your teeth, with 40.000 vibration per minute. It comes with 4 different cleaning modes:
-Standard: great for superior teeth
-Soft: for sensitive mouth
-Whitening: use it with polishing and whitening products
-Massage: for gum stimulation
Thanks to the 2m auto-timer and 30s interval time, this brush helps you to brush enough time each quadrant of your mouth.
USB charging, travel case and waterproof design, just make it the perfect toothbrush for you!
Get it here.
Xiaomi Mi Band 5 Smartwatch
Smart watches are a must-have nowadays. This Xiaomi has a 1.1" dynamic color-display.
Connect it to your phone to get incoming calls, messages and alerts. Dial function customization, six refreshing colors straps and 11 different sports modes. Monitor your heart rate, sleep and physical state with just one device.
PPG biosensors and heart rate alerts.
It also comes with an incredible feature for women, recording the menstrual cycle and ovulation phases, giving them useful reminders.
See reports and all data colleted, on the Mi Fit App.
It also work like a remote control to take photos with your smartphone.
Get it here.
Mini Wireless Keyboard
A small keyboard to make your device-interaction easier.

This model connects to tablets, phones, PCs and laptops. It's lightweight, slim, USB rechargeable and comes with a Sleep Mode to save you battery life.
With its quite-typing design and Windows-dedicated hot keys, it's going to be your favorite keyboard!
There is not that much to say about this keyboard, it will improve your productivity...and that's why you should get it here!